Stay up to date with me when I am running the next seasonal challenge, new book, or talking about something new and exciting about health in my blog by subscribing to my weekly newsletter!!
P.S. Always feel free to ask me any questions when they pop up!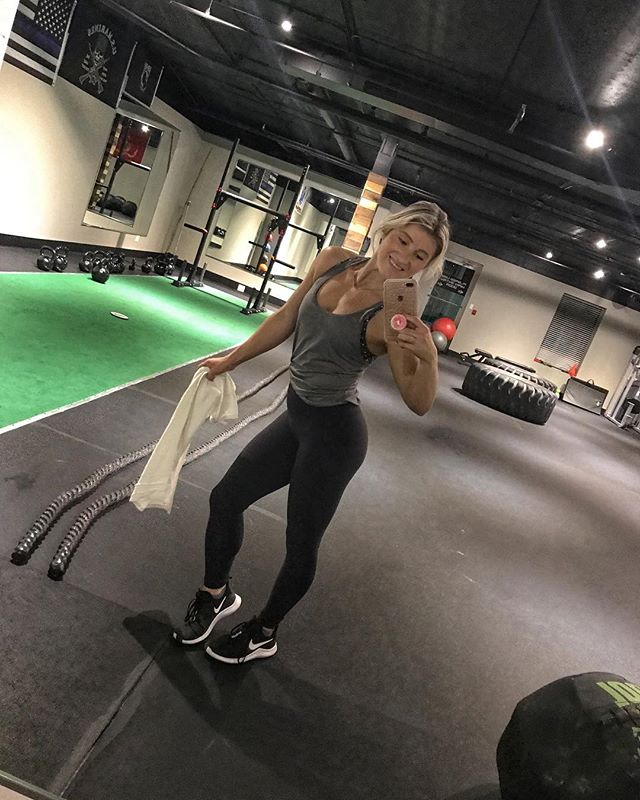 //When a child is learning to walk and falls down 50 times, they never think to themselves, "Maybe this isn't for me." 🤭 The past couple weeks have been rough for me! I've been busier and busier and I feel like I've been slacking on self-care and that led me to feeling bad for myself. When i felt these emotions deep down, I knew it was temporary but didn't know what to do to get out of the mental state. I felt like nothing was going right, mentally, physically, my surroundings etc. That's not the end result of myself. I created the stress on myself and the work up of what it alll meant to me which is not actually stress, it's over analyzing and overthinking the reality! - We all get worked up over something that means so much to us and that's because we are naturally so hard on ourselves and have high expectations for ourselves, right?? In these moments, what can you do for yourself that makes you feel good about yourself and your time? For me, it's the gym, taking a bath with tea, watching brain-less television, calling my friend(s) and venting. - It's the end of the year, and nothing screams to me more than OMG TIME IS RUNNING OUT! And I begin to think of what else I can cram into the month of December. 🤯 It's the month I anticipate the entire next year and setting my quarterly years. I'm excited, nervous and anxious for 2019 to be here! New things to come!! - - - - - #basementgym #gym #fitness #falldown7getup8 #mentality #staystrong #stayconfident #confidence #confidentwomen #womenempowerment #womenhelpingwomen #inspire #inspireothers #2018 #2018 #goalsetting #newoutlook #bepositive #bodypositive #loveyourself #selflove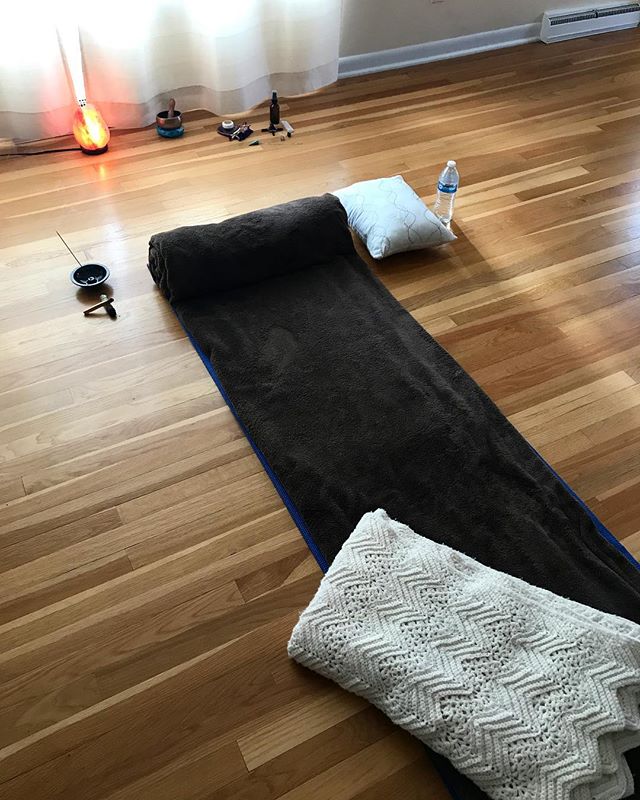 //Throughly enjoyed my first reiki session performed by @kerin_martini 🙏🏼 Kerin has the true talent to read your bodies energy. I was in such a deep relaxed state during my session especially after a long week and was intrigued with my chakra readings Kerin walked me through ✨ It makes me so happy to have such talented and gifted friends who want nothing more to help and heal one another- it's truly an incredible life we live knowing we all have something special about us to lead another. 💕 Please reach out to me or Kerin if you're interested in a reiki session with her! It was magical! ✨ ✨ ✨ #reiki #healing #reikihealing #chakrahealing #namaste #intuition #intuitive #innerself #selflove #selfawareness #loveyourself #spiritualawakening #spirituality #spiritual #crystals #crystalhealing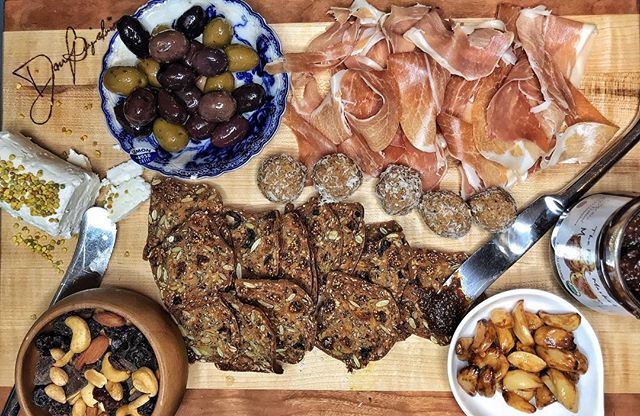 //As always, Puttin' the 'CUTE' in CharCUTEerie!! It's Holiday party time and these are awesome to have ready to go when hosting! - Whether I'm having a friend over or going to visit my friends for a chill night, I am always suggesting us to have a Charcuterie board with wine! 🍷 HELLO! It's obviously the best and easiest spread you can eat! Finger foood!!! 👌🏻 I love eating with my hands- something tastes better about it 🤷🏼‍♀️🙋🏼‍♀️ But seriously, I love putting together these boards with a variety sweet, salty, creamy, spicy and crunchy 🤗 Everything in one bite! - If you're throwing a Holiday party and need a conversation starter piece, try the board! - Here a few my fave things to get it started: •3 types of cheese •2 kinds of olives •2-3 kinds of meats •2 kinds of crackers •roasted garlic •grapes •Jam •dark chocolate •Berries •mini pickles #charcuterieboard #charcuterie #faves #olive #figs #fignolive #holidayparty #cheesespread #host #chef #personalchef #foodie #foodphotography #foods #foodstagram #food52 #wholefoods #sweet #salty #fingerfood #winelover #winenight #foodforthought #eat #enjoylife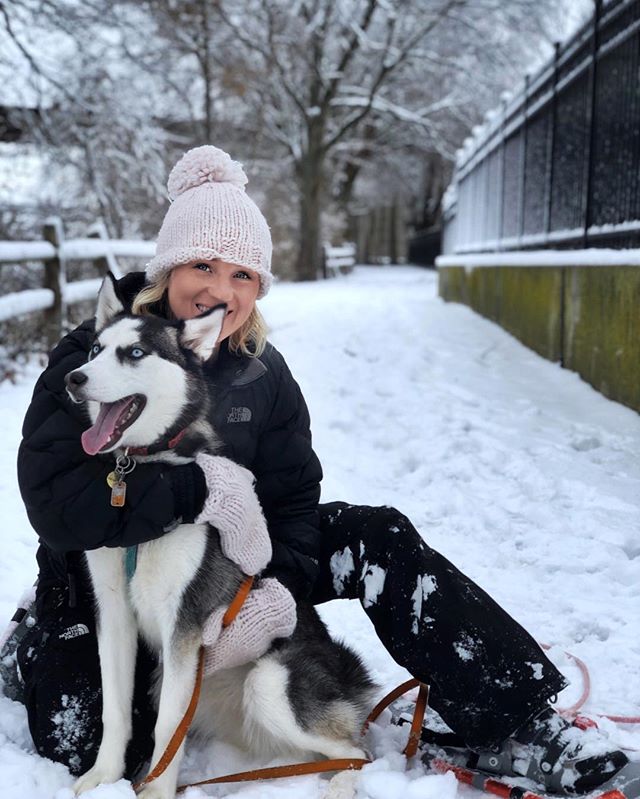 //Kasia's first Snow Day! We were excited to go snowshoeing in the park today. It was the fluffiest of snow and Kasia was so cute burying herself in it! Safe to say she was completely in her element!! ❄️ 🐾 Now to teach her how to pull me in a sled 😋 #husky #sibes #siberianhusky #huskypuppy #snowdog #huskys #winterwonderland #snowshoeing #geneva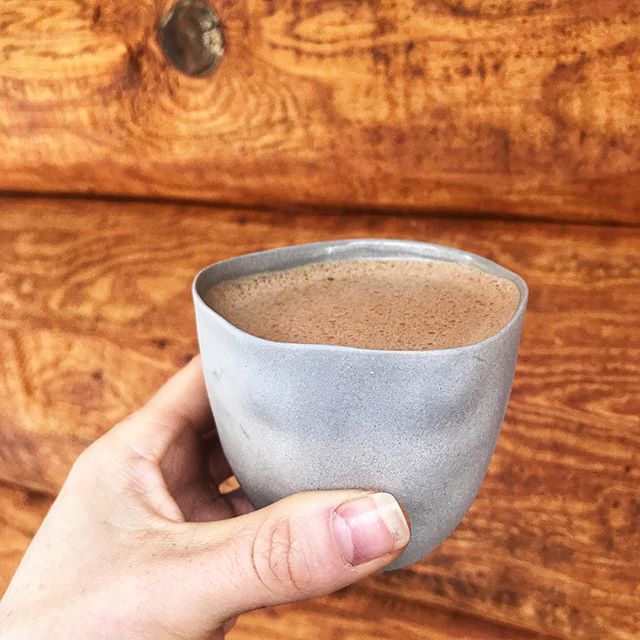 //Mushroom Mocha Latte 🍄☕️ If you love mochas, try my recipe! I have been adding Red Reishi Mushroom to all my morning teas and hot cacao's lately. Red Reishi supports immunity and cardiovascular health as well as blood sugar control and its healthy antioxidants. Adding raw cacao to the drink gives it the rich Chocolatey creamy taste which also is high in antioxidants as well as a boost of energy. If you're going to make your own hot cacao, stay away from *packet hot cocoa*!!!! Loaded with sugar, and NO benefits. Here's my recipe with other options you might like! - - - RECIPE: •1 cup hot coffee or water •1 Tbs raw cacao by @nowfoodsofficial •1 tsp Red Reishi •1/2 tsp Himalayan salt •1 packet truvia (optional) •2 tsp ghee @bulletproof •1 Tbs French vanilla coconut creamer (optional) @so_delicious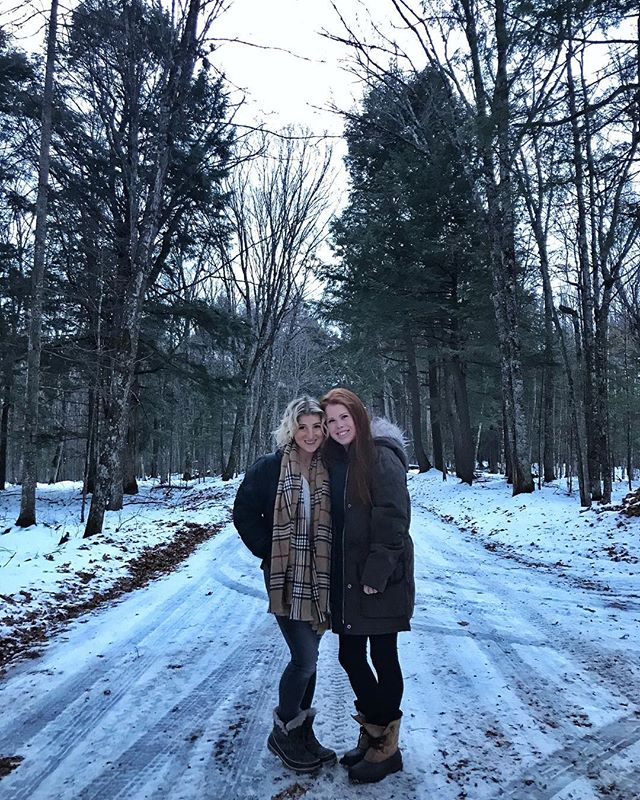 //14 years of friendship. So many things change, but this one hasn't. With only seeing this girl once to twice a year, it always seems as if no time passed by- I am forever blessed to have a friend like @jammersmith. Friendship is truly a sheltering tree🌲❄️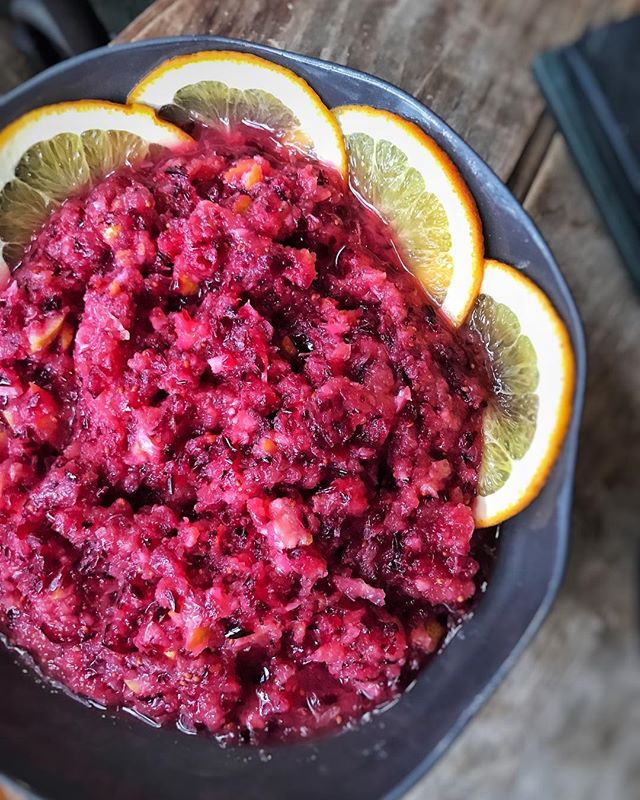 //Thanksgiving in the Northwoods with friends and my parents🌲 🦃 This year was much different than any year being away from my sisters and extended family for the first time. With everyone's schedule not lining up this year, we couldn't think of a better place to spend it- In Wisconsin with our Up North "family". ☺️ I am truly grateful and blessed to have a "home" away from home and to enjoy great company with wonderful people- Food and family, the two things that are of utmost importance to me. I only hope and wish everyone had a great Thanksgiving Day with their loved ones with love and laughter 🍷🍁🦃 #gobblegobble #cheers #thanksgiving #wisconsin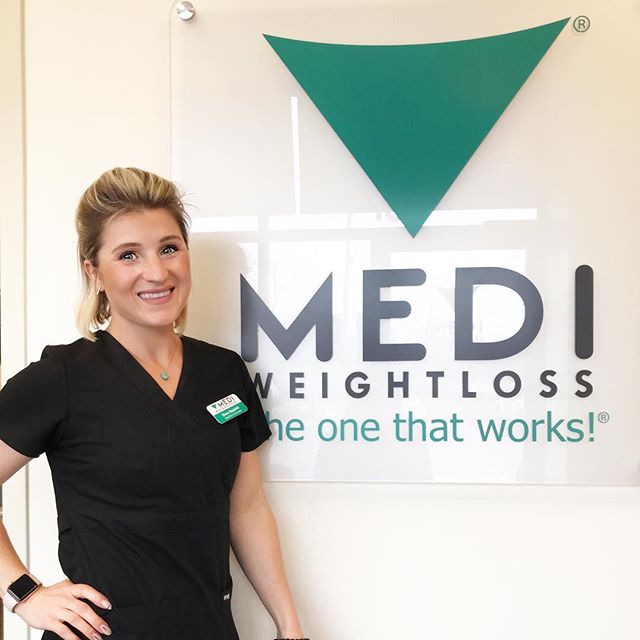 //2018 has been a rollercoaster of jobs with my number of passions. If you know me, my life revolves around health and wellness, fitness and nutrition. I truly love seeing people become their best versions of themselves and watching their journey. It's been over a month I've started working at MEDI Weightloss in Naperville as a Nutrition Counselor and it's been a huge step in the right direction for me! I feel so blessed to be working with such a great team of ladies (now new girlfriends). - - I wouldn't be where I am today if it wasn't for the people in my life pushing me mentally and physically and with my desire to continue to evolve myself into everything I wish to become. I'm excited to keep going down the path I'm on and see what unfolds with the plans I have! Who knows which way they will take off, but I'm taking bigger leaps every year towards my goals. ✨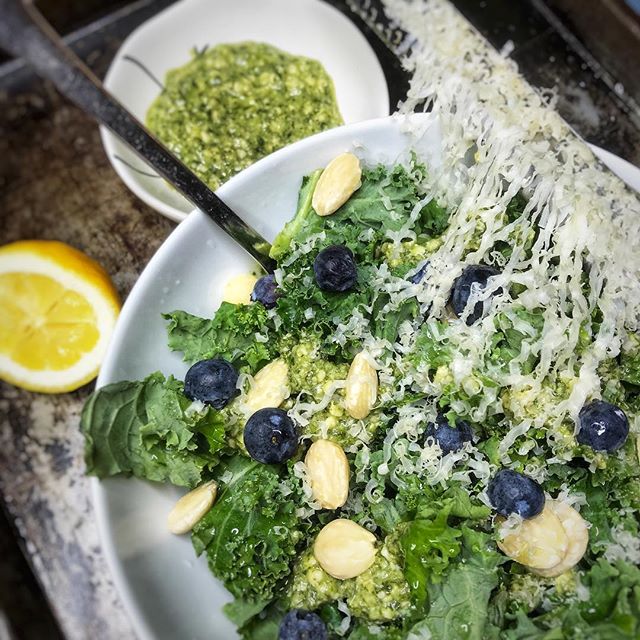 //KALE SALAD with CASHEW CILANTRO DRESSING RECIPE: 1 bunch curly kale Blueberries Marcona Almonds - - DRESSING: 1 cups cashews 2 cloves garlic Juice of 1 lemon 1 bunch cilantro 2 Tbs ACV Olive oil Honey (optional) 1 Tbs Braggs liquid aminos - HOW TO PREPARE: Add cashews, garlic, cilantro, ACV, lemon and braggs in food processor. As it's running, drizzle olive oil in until you reach your desired consistency. More lemon for a more citrus dressing. Add honey to break the tartness. ENJOY! - - - I recently just received some very exciting news! I opened my email after a couple days went by after making this salad for the LulaFit Team and it read, "We loved your presentation (the salad was KILLER) and we are eager to bring you on to the @lulafit Team!" One, I am so glad I went with this salad to demonstrate for them! Two, I am now working with the LulaFit Team (based out of Chicago) as the Personal Chef to their clients! I will also be working closely side by side with the team developing fun interactive cooking classes, workshops and more. - I'm excited to teach and show more people how to enjoy healthy food, save time in the kitchen, pick out what foods are best for them and why! My passion for cooking and fueling our bodies with REAL FOOD brings me so much fruition and joy. When you make the true connection that food is medicine, your World changes. I couldn't be more excited and fortunate to work with such an incredible company who put their clients' needs first!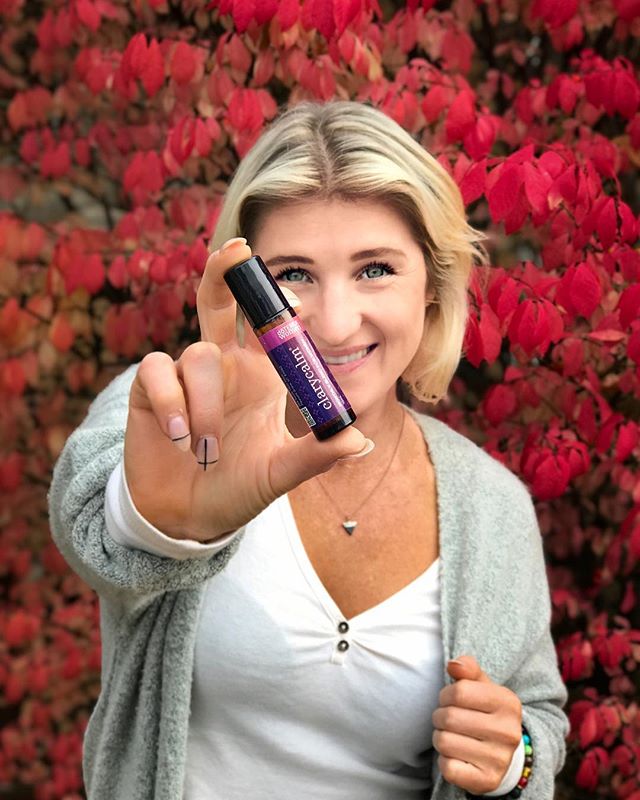 //Let's talk about hormones, cramps, weight gain...Specifically PCOS. Story time! Health isn't always about what you put in your body, but also what you put on top of your skin! Especially during 'your time of the month'. • • I was introduced to ClaryCalm after years of trying to find balance with my hormones after being diagnosed with PCOS. (Poly Cystic Ovarian Syndrome). What inclined me to see my OB was the fact I had been without my cycle for nearly a year and I figured it was maybe because my extreme dieting and very low body fat % when I was competing in bodybuilding bikini shows. Which was a result to competing! Also, other symptoms showed up of weight gain post competing (did everything to try to lose and I just couldn't), acne everywhere and the ability to gain muscle very quickly. Symptoms that I didn't get (luckily) but was aware of was hair growth on my face. You guys, my hormones were COMPLETELY OUT OF WACK! I panicked. • • Once I started to use ClaryCalm I wish I had used it immediately after I was diagnosed. After only a month of rubbing the oil on my belly, my cycle became normal month after month. 💃🏼😭 I decided to use it daily and then as needed when my cramps were severe during my time of the month. • • Aside from beginning to use this oil, I began searching what else can I do to lessen my symptoms of PCOS??? Well, one thing I learned that I was shocked by was intense workouts 😧 All i knew was to workout hard to lose weight esp bc my body wasn't losing at all. PCOS requires exercise but nothing extreme constantly. I incorporated more yoga and light lifting days and more than one 'off day' to recover. • • A year later, my cramps aren't nearly as bad as they use to be and I'm happy to say I have a natural cycle without the use of Birth Control to control my hormones. As of recently I introduced The Women's Health Kit which includes Phytoestrogen and Bone Nutrient a long with the ClaryCalm. I couldn't be more pleased with the results I have been having! • • Lastly, I looked into 'Seed Cycling' (flax seeds, sesame seeds and sunflower seeds) Following what seeds to eat during my Follicular and Luteal phases, 👇🏻👇🏻 The rest in comments👇🏻👇🏻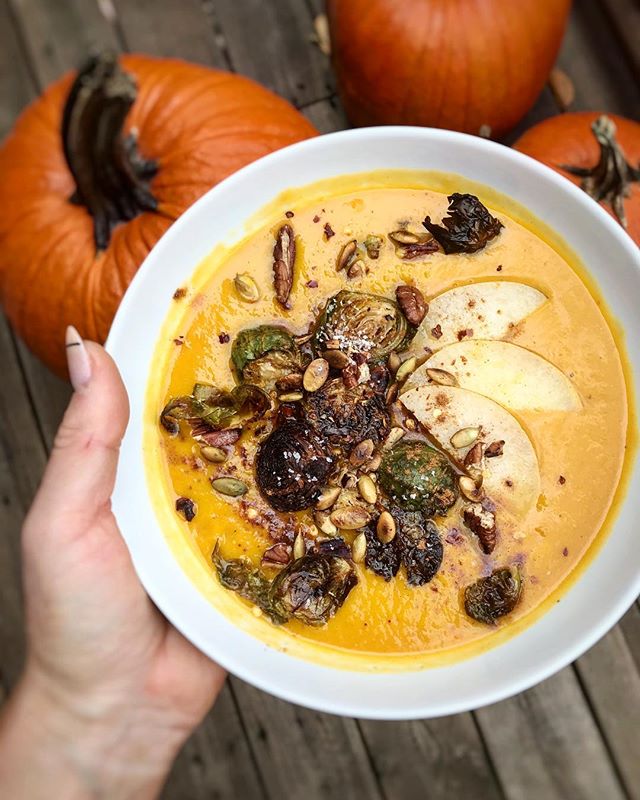 //I have been CRAVING home cooked meals so badly! With my sister getting married this past weekend, everything has been about convenience, company and comfort food! As yummy as comfort food is, my body has been screaming for low sodium food and low carb 🤯 The wedding food was incredible, considering it was Polish! 💁🏼‍♀️ So naturally we all indulged and it was so worth it! (Well at least i did on the Kolche Cookie 🤫) I had the best time with family to say the least. My heart is full and I couldn't be more happy for my sister and brother-in-law on their marriage!💃🏼 - - -Here's my recipe to my latest crave as the weather gets a little more chillier- This one hits the spot! 🍁 - - - Butternut Squash Soup: RECIPE: 1 butternut squash, de-seeded and skinned 1/2 sweet onion, small dice 1 carrot, small dice 2 stalks celery, small dice 1" raw ginger, minced 2 Tbs Coconut oil 2 Tbs ghee 32oz. Veggie Stock 1 Cup Coconut milk Dash Cinnamon Dash Cayenne Red Pepper Flakes Himalayan Salt 4 cups Brussels, halved 1 papple 1/2 fennel bulb HOW TO PREPARE: 1. Toss squash in 1/2 the coconut oil and spices and roast for 40 min. On a separate pan, roast Brussels and sliced fennel for 30 min or until browned 2. Heat 1/2 coconut oil and ghee in stock pot and add ginger, carrot, onion and celery. Sauté until translucent. Add 1 cup stock and simmer low. Once butternut is finished, add to stock pot with the rest of the veggie stock and simmer for 15-20 min or until squash is completely tender. 3. Once tender, add 1/2 batch soup to Vitamix and purée until smooth. Add to separate sauce pan. Blend the second half of the soup with the coconut milk until smooth and creamy then add to sauce pan. Soup should still be very warm. 4. Top with veggies, red pepper flakes, roasted pumpkin seeds and pink salt. Enjoy!!!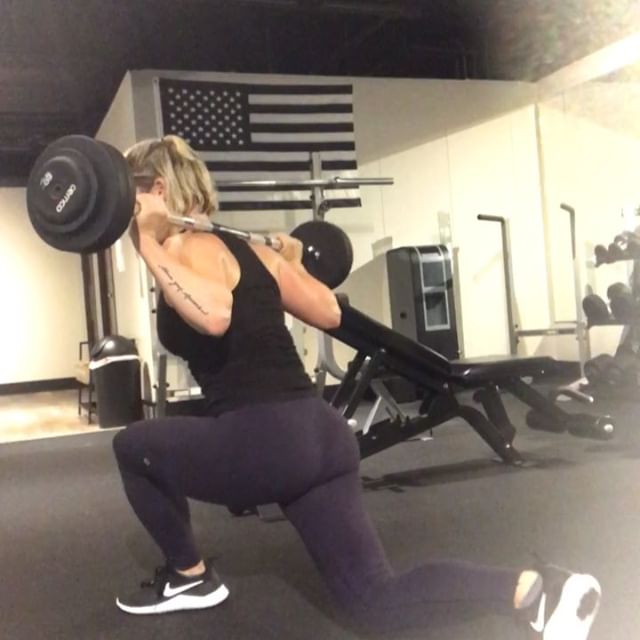 //A few lighter exercises from a leg day I had recently. Not all exercises need to be heavy and intense (like I once did costing my body cortisol stress and more). For the past few years, I'll incorporate 2-3 heavy lifting days and the rest as accessory days for days where I feel the least sore. . . As busy as I've been, I have been focusing on just getting to the gym and feeling good about my workout rather than thinking to myself "I didn't life heavy enough or it wasn't structured enough therefore it was worthless". For right now, it's definitely what works to keep me in shape, healthy and motivated year round. . . If you're having trouble getting yourself in the gym bc maybe you don't know what to do, how to start, worried about if you're doing the right workout or not based on the people you see at the gym lifting heavy or the ones you see on social media, forget about all of that and do you. Do it for your sanity to FEEL good and your personal reasons. . . I'll admit, I make up workouts sometimes just because I'm getting sweaty, my heart is pumping, I'm challenging myself and I just don't care- I just need to workout. . . Have fun with it, make small goals and get after it! Work harder every week and STAY on top of your regimen. 🔥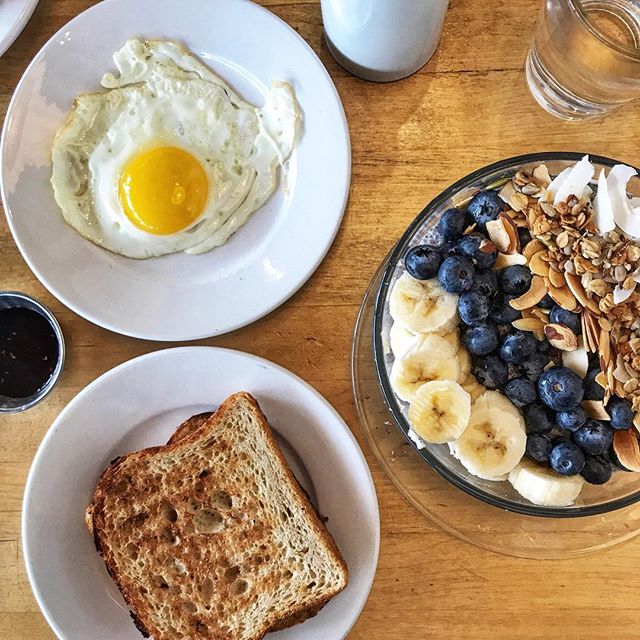 //My Breaky of Champions this AM! Chia seed Bowl with fruit, Sourdough Toast with an Egg 🍳 To me, Breakfast isn't the most important meal of the day— But today, THIS one was worth it. I love breakfast foods 😍 I normally fast until 11 or 12, sometimes later and always with intention. Your body is still using the food you had at dinner time for energy so you don't necessarily have to replenish right when you wake. (Except for water with lemon). But every BODY is made differently and everyone has to do what's right for their body. This also depends on your goals and needs if fasting is necessary or not. I started practicing intermittent fasting 4-ish years ago when i was competing and not knowing anything about it but what I realized was it helped me in multiple aspects to my health. (Weightloss, Stamina, Alertness, Digestion..to name a few!) and to date, i still continue to intermittent fast because my body works much more efficiently and effectively. Always do your research and talk to your nutritionist about what's best for you! . . . #wakeywakey #eggsnbakey #breakfastideas #breakfast #chiaseedpudding #fruit #intermittentfasting #toast #november #mondaymorning #enjoyfood #foodie #foodphotography #foodporn #sunnysideup #healthymeal #eatwell #eatbalanced #foodoftheday #foodofinstagram #cookinglightmagazine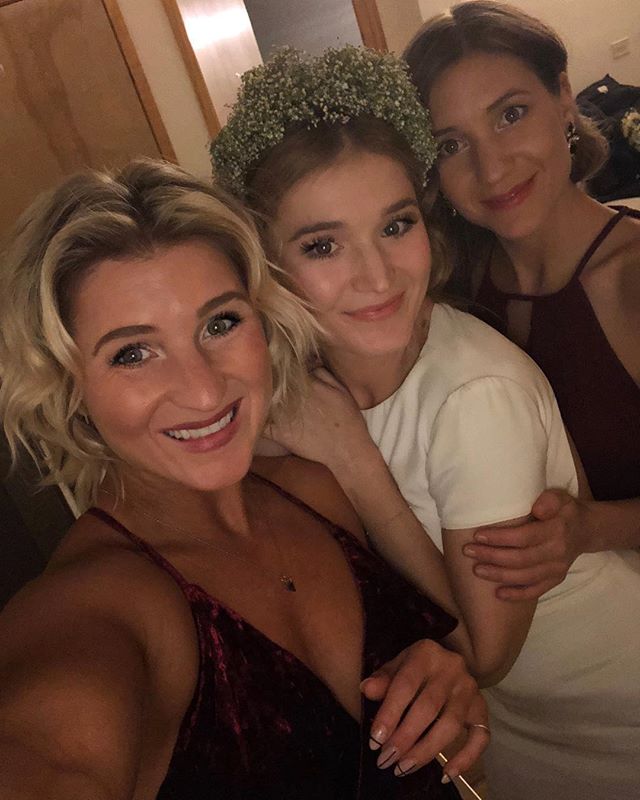 //🍾🥂They did it!! Congratulations to my sister @jennabujalski and brother-in-law @zachary__john on your Wedding Day! 11.2.2018 💍 We all couldn't be more happy for the two of you. Wishing you both a lll the happiness in the World! ♥️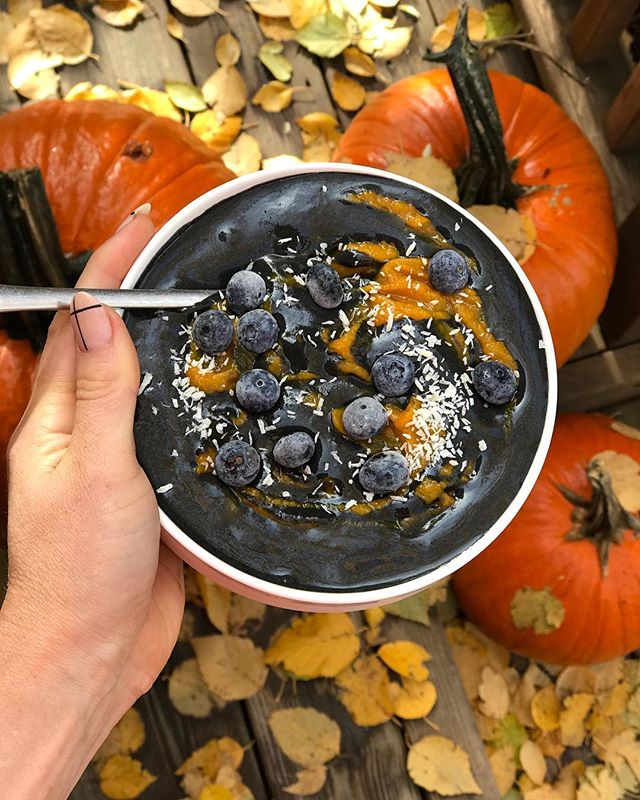 // 🖤🧡 NOVEMBER One! Kick off the beginning off the month with my Detoxifying Smoothie Bowl Recipe 🧡🖤 - The month of acknowledgement: Be Thankful and grateful for everything that has happened to you and for you this past year and begin to channel what you want to create for the next year in these last two months. - THINK; attitude, discipline, goals, environment, relationships, career, health, fitness, etc... - DETOXING SMOOTHIE BOWL: •2 frozen Saba bananas •1 cups almond milk 🖤1 Tbs Activated Charcoal with coconut [The DETOXer~ Activated Charcoal is commonly known to absorb toxins in the body to be eliminated} •1/4 cup frozen blueberries •1 scoop @nowfoodsofficial Vanilla Plant Protein complex •dash Ceylon cinnamon •1/2 tsp maca root powder (Energy and hormone balance) •1/2 tsp reishi mishroom (immunity and stamina) •1/2 tsp ashwagha (stress control) - Blend until smooth then top with frozen berries, coconut, pumpkin and Sunbutter